Magnus Carlsen against Norway in chess
Magnus Carlsen – the No.1 ranked chess player in the whole world and a World Chess Champion. If an average person were to play a game of chess against Magnus Carlsen, the chances of that person winning would have been minimal. But what would have happened if you played on a team theoretically consisting of approximately five million people? The winning chances of that team would have been much higher, right? Do you think Magnus Carlsen would have lost that chess game? Let's find out this week! (The article continues below the ad).

The ultimate game of chess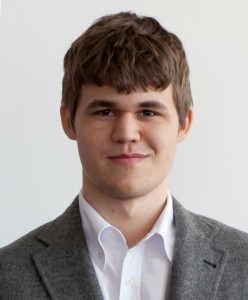 On Thursday the 8th of May, Magnus Carlsen will be meeting the Norwegian chess grandmasters Simen Agdestein, Jon Ludvig Hammer and Leif Erlend Johannessen (these three players will be representing Norway) for a game of chess. These players will first come with their own suggestions for each move. The plot twist is that the Norwegian population get to vote on each move and choose what they want Norway to do next. The move with most votes will then be the next move for Norway against Magnus Carlsen. The voting and match will be done and broadcasted live on VGTV.
– Unfortunately it is possible that I lose, even though
I always have most faith in my own chances. It is said that an expert rarely has something to come up with against a big online community. It's going to be interesting to see if that's correct, Magnus Carlsen says to VG.
Who will win?
So, who do you think win? My guess is that Magnus Carlsen will win, but we never know. Let's hope for the best! Heia Norge!
Sources
This news article is based on this Norwegian article from VG.
What do you think? Let us hear your opinion in the comment section below! Feel free to subscribe to my newsletter if you want to stay updated. You can unsubscribe whenever you want.